My Dead Bunny is my latest book. It's a tongue-in-cheek picture book about a zombie pet rabbit. My illustrations took a lot of inspiration from scary movies.
The book features a spooky house. If it looks familiar, that's because it is – most American films about ghosts and ghouls take place in a house that looks pretty much like this. But which house is it inspired by?
Readers suggest it's the house from Psycho, or the house from The Conjuring, or the house from The Texas Chainsaw Massacre or The Amityville Horror or Carrie or Night Of The Living Dead or Signs or The Addams Family or The Haunted Mansion or Scooby Doo or Monster House …
… but my original sketches were modeled after the farmhouse from season 2 of The Walking Dead TV series, a real location outside Atlanta, Georgia.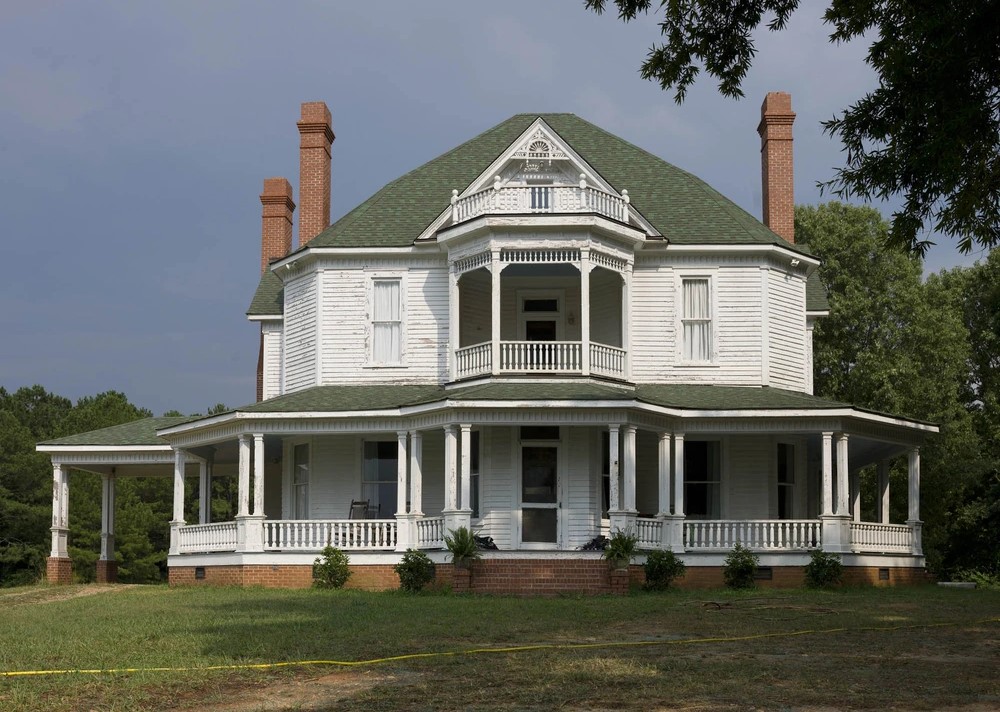 We changed it to make it more unique while still retaining some of the stereotypical haunted house features: high windows, wood panels and peeling paint (plus a putrid dead-bunny-green glow).
---
Buy 'My Dead Bunny' now
Booktopia (Australia)
Readings (Australia)
Dymocks (Australia)
Angus & Robertson (Australia)
Book Depository (UK)